Restaurants & Bars
No matter what type of dining experience you're craving, you're never far from something truly exceptional at El Dorado Maroma. As part of the Karisma Gourmet Inclusive® Experience, no two restaurants are alike, but each is extraordinary in its very own way.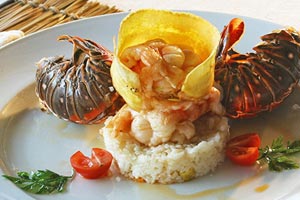 CARIBBEAN GRILL
Mexican Caribbean Cuisine
The flavors of the Caribbean meet the spice of Mexico in this contemporary fusion. Using only the freshest local tropical ingredients, our chefs create true culinary masterpieces for you on the open air terrace.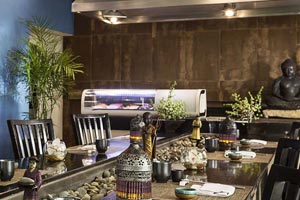 KIYOKO
Asian Cuisine
This Asian cuisine is custom made for both private occasions and groups that want to mingle. Enjoy a selection of sashimi, teppanyaki and other creative, Asian-inspired cuisine, or have a conversation with the chef and customize a meal of your own. Best of all, you can either choose private dining or sit at the large interactive table with other groups.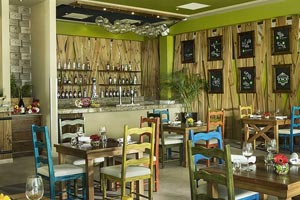 LIMA LIMON
Peruvian Cuisine
The authentic Peruvian gastronomy, including the fresh, signature ceviche, will delight your taste buds while the beauty of Maroma Beach will delight your senses.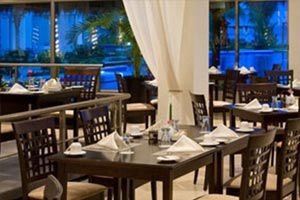 MIO CUCCINA ITALIANA
Italian Cuisine
Classic Italian with a Caribbean twist, Mio Cuccina Italiana features dishes like ocean-fresh fish carpaccio, frutti di mare and exquisite homemade pasta. All set in an intimate and romantic atmosphere.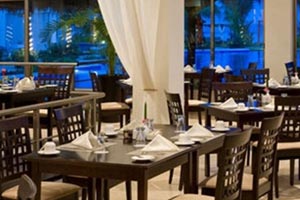 PApitos Gourmet
International Cuisine
The open kitchen makes the meal more interactive, but you'll have a hard time taking your eyes off the spectacular Maroma beach views. Papitos is as friendly as it is delicious, featuring a themed lunch menu throughout the week including favorites like prime rib, barbecue, taco bar, and our incredible fish market.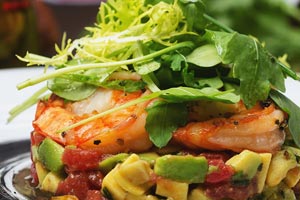 MÉXICO LINDO
Mexican Cuisine
México Lindo restaurant serves irresistible local and Caribbean specialties with an emphasis on authentic Mexican cuisine, spices and flavors. Delight your senses with our variety of dishes in a pleasant and casual atmosphere where our Chef uses the latest culinary techniques to make every bite an unforgettable experience.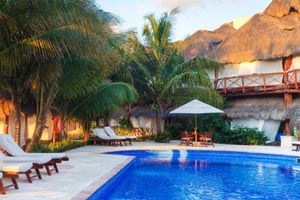 Bar 24
Swim-Up Bar
Quench your thirst at this stunning, seaside bar with your favorite drinks, both alcoholic and non. Enjoy a variety of tropical drinks, Mexican beers, healthy energizing drinks and cheladas prepared to taste in a relaxing atmosphere.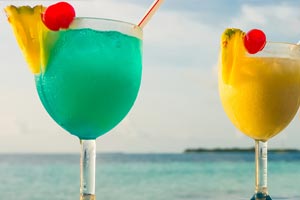 Chakay
Swim Up Bar
Swim right up to this favorite bar located in the pool next to Building 12. Enjoy any of your favorite drinks while taking a refreshing dip.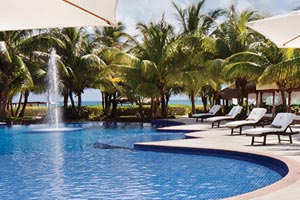 Mio
Swim Up Bar
Located in the main pool facing the ocean, this swim-up bar truly sets the standard. In addition to preparing your favorite drinks, our bartenders will actually show you how it's done.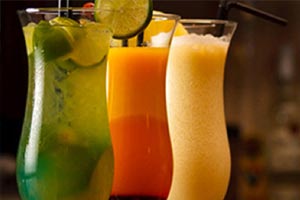 Rick's Bar
Lounge & Bar
Rick's is where the fun begins. Located on the fourth floor of the new spa, this Maroma hotspot offers live entertainment and music, a huge selection of your favorite premium drinks, a lounge area, and an expansive outdoor terrace for endless views of the Caribbean.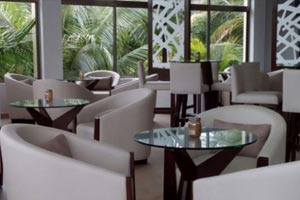 Joe's
Lounge & Bar
Take in breathtaking views and intimate seating accommodations from our second level self-service bar. Indulge in savory hors d'oeuvres, refreshing beverages and our wide selection of house wines in the comfort and convenience of a luxurious living area.